"Non-creatives" versus "creatives." Focused on the bottom line versus focused on aesthetics. Quantifiable versus ephemeral. 
All too often companies draw a line between what a designer does and what a business person does. From the way organizations are structured to the ways employees view their own roles, right and left brain pursuits are frequently kept in separate spheres.
Not so for the Design and Marketing of Luxury Products Master Class. As a joint course between Parsons and Columbia Business School offered each fall by application only, it's a marvelous testament to collaboration and learning by doing. This year's Master Class paired student teams with five luxury marketers – Cadillac, Cartier, LALIQUE, Salvatore Ferragamo and Van Cleef & Arpels. Each brand had a brief that challenged students to produce an innovative communication strategy. Top executives from the luxury partners met with students throughout the semester, providing feedback and guidance along the way. In addition to project work, guest speakers from varying industries and professions added fresh insights in between the lectures by co-teachers Parsons Assistant Professor of Design Jessica Corr and Columbia Business School Adjunct Professor Ketty Maisonrouge.
The class is intended to be "an incubator for new ideas and thinking to create not just another product, but to build a new business and develop insights on innovative ways of addressing the customer and selling a product." In it's ninth year, the course provides unique opportunities for students to work side by side with their cross-city peers to gain incredible access to the competitive luxury goods market and to learn first hand that the whole truly is greater than the sum of its parts. By understanding marketing through the strategic eyes of MBA students, Parsons students are able to augment their design practice with tools of quantification and business acumen. Concurrently, Columbia students are encouraged to stretch their minds and consider their strategies from non-traditional approaches and to understand the intentionality behind each visual decision. The cross-disciplinary teams are an evolving case study in collaboration and organizational management.
Students consistently rave about how valuable the class is. Top of the list in student praise is excitement about access to high-profile clients and learning the language of luxury sales and marketing. Rachelle Tai, MFA student in the Transdisciplinary Design program, remarked that the guest speakers were her favorite part of the course because they provided unique perspectives in the oft-merging worlds of design and business. For teacher's assistant and alum of the course Neha Bhatia (MA candidate, Strategic Design & Management), she argues that the most valuable take-away is the empathy and collaboration skills generated by working with students of a different school.
Final presentations for the course took place in December. First there were the public-facing presentations to students, professors and the press. Then there were the private presentations to the marketing clients. The reason for two presentations? The luxury clients don't want to share the incredible ideas of their student teams! This single fact that the luxury brands value the work of the Parsons and Columbia students so much demonstrates the true rigor and prestige of this legacy class.
Below are summaries of the client briefs, each paired with a single press-approved image from the communication plan. Want to see more ideas – we'll just have to keep our eyes pealed for future window displays and ad campaigns!
Cadillac
Cadillac seeks to create an integrated and high impact communications program that will "disrupt" the current conversation around luxury electric coupes. Cadillac seeks to amplify core brand vales such as bold, passionate and optimistic, through paid and unpaid media channels. The goal is to make Cadillac more prominent in the current conversation, while carrying forward the legacy and heritage of this iconic brand.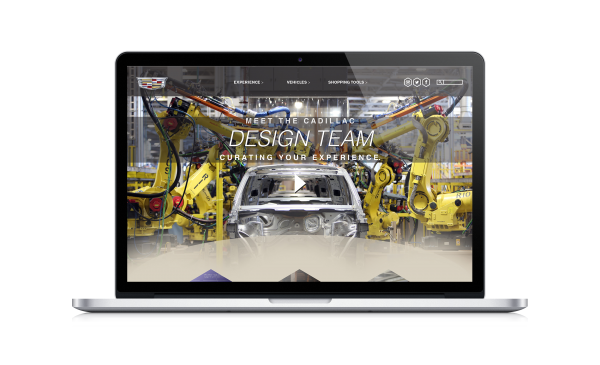 Cartier
Young men sometimes perceive Cartier as a feminine watch brand and oversee Cartier's longstanding watch history. The "Connecting with American Millennial Men" project explores the values, behaviors and perspectives of Millennial men towards the luxury watch market. The project objective was a new concept and a combination of strategies and tactics that Cartier could implement to build awareness, change brand perception, and increase customer acquisition and retention among Millennial men.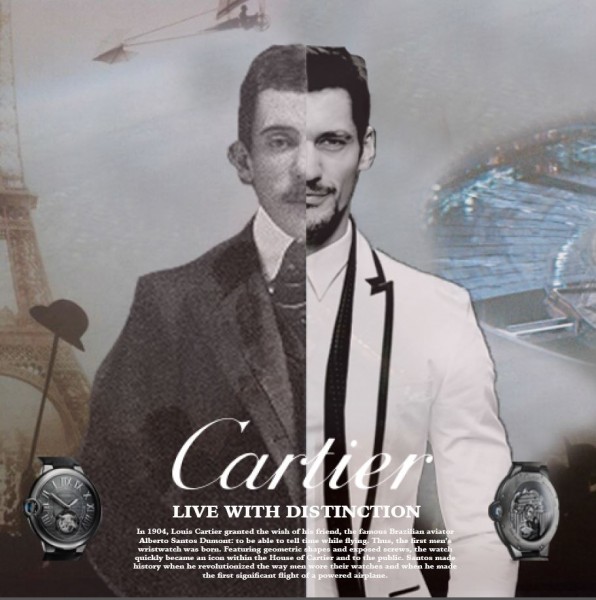 LALIQUE
At the forefront of LALIQUE's recent transformation is its Interiors division, which has seen significant growth in the past three years. The "Evolution Through Interior Expansion" project tasked the team of Parsons and Columbia Business School students to consider the opportunities and challenges related to expanding the presence of LALIQUE in the interior design marketplace through thoughtfully curated environments and partnerships with hospitality and luxury residential developments. Several questions the team explored include: What kinds of environments allow LALIQUE design to shine? What environments promote a new kind of client interaction with LALIQUE? Which hospitality and residential properties will generate excitement amongst press and potential LALIQUE clients?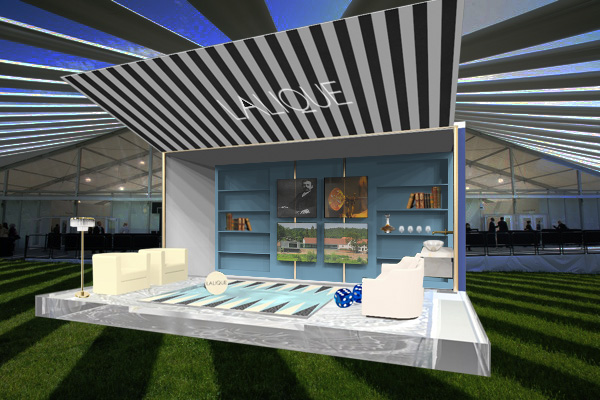 Salvatore Ferragamo
The "Women's Ready-to-Wear Business Development Strategy" project explored the strategic role of women's ready-to-wear (RTW) within the brand. The project included the development of a strategic initiative proposal, outlining key initiatives for increasing overall brand desirability while generating additional revenues. As part of the strategic initiative proposal, the project also included a design brief of iconic RTW items with recommendations and examples of modernized styles, materials and colors.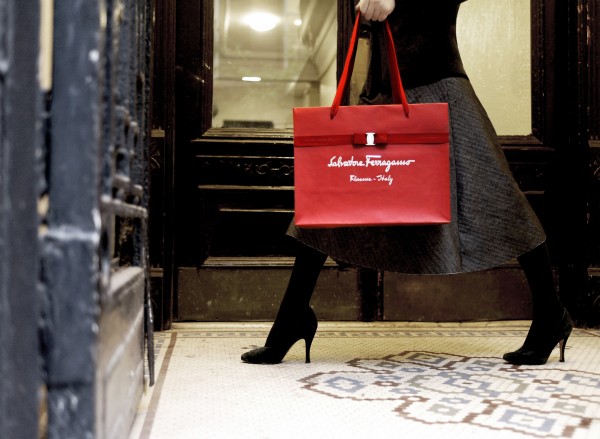 Van Cleef & Arpels
The objective of this project was to develop a strategy to elevate the status of the Perlée collection to become one of the iconic pillars of Van Cleef & Arpels. Of the perennial collections, Alhambra currently represents the most recognizable style, as well as an entry into the world of the brand via an accessible starting price point, that is mirrored by Perlée. With this as a benchmark, the task was to develop a marketing program via a process of competitive and consumer research, creative ideation and innovative applications, to build the visibility, prestige and desirability of the Perlée collection, targeting new and existing clients.