Visualizing Finance Micro-Workshop – February 2
Post Date: January 25, 2015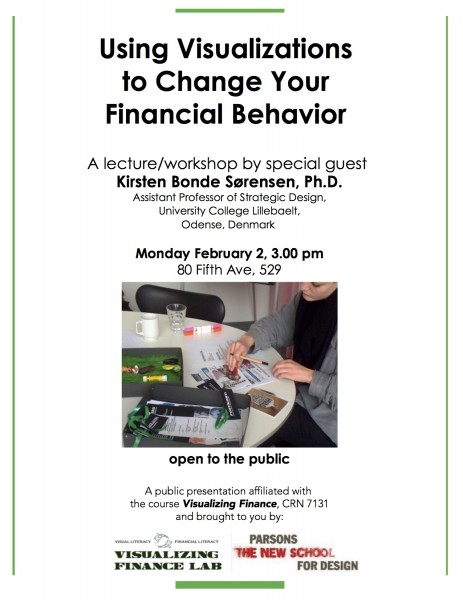 Please join SDS for a hands-on collage workshop to envision your past, present and future financial lives.
Visualizing Finance Micro-Workshop
3.00 pm
Monday, February 2
Room 529 of 80 Fifth Avenue
Dr. Kirsten Bonde Sørensen of University College Lillebælt, Denmark, will conduct the workshop, using generative tools she developed in creative sessions with clients of a Danish co-operative bank.
Dr. Sørensen will also present theoretical framing for this work, and results of her extensive design research at the bank.
This event is hosted by the Parsons/SDS Visualizing Finance Research Lab and the
Visualizing Finance: Special Topics in Design and Management course in the Strategic Design + Management BBA program
---