Strategic Design and Management Student Releases App
Post Date: May 28, 2014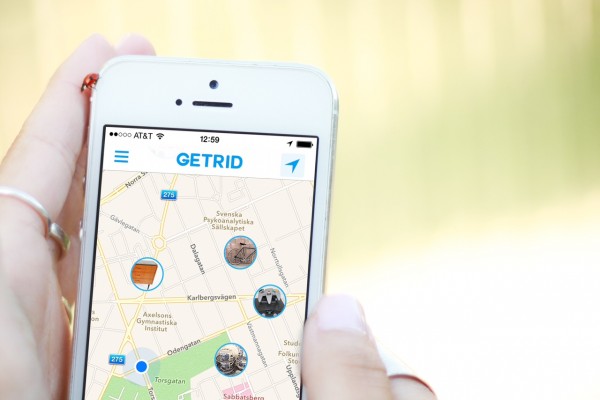 Getrid is the simplest way to give and get things for free. The app is created by Sebastian Lindén, a Parsons student majoring in Strategic Design + Management, and will be released on May 26 in the US.
Getrid is a mobile application that helps people to get rid of the things they don't need anymore and find things that could be reused. As the process of consuming has become increasingly complex and stressful, with many choices and even more challenging gadgets, we tend to bewildered into overconsumption.
It takes no more than 5 seconds to upload an item, and it is free without any registration or login: We care about privacy. We want it to be so easy to contribute to the environment, that both a six and a 60 year old can do it. The simplicity of Getrid gives everyone a chance to make a change.
Getrid is developed by Qaos in collaboration with The Nordic Society for Invention and Discovery. The app, Getrid, has been developed and led by Parsons student Sebastian Lindén and his company Qaos, in collaboration with the hyped innovation lab NSID, The Nordic Society for Invention (www.nordicinvention.com).
INDIEGOGO MAY 12 – JUNE 30: https://www.indiegogo.com/projects/getrid-the-simplest-way-to-give-and-get-things-for-free (Voice-over by New School student Will Carter: Equipment iPhone recording with a sock)
WEBSITE: http://getridapp.com
GETRID ON FACEBOOK: https://www.facebook.com/getrid
GETRID ON TWITTER: https://twitter.com/GetridApp
GETRID ON INSTAGRAM: http://instagram.com/getridapp
VIMEO: https://vimeo.com/85822611 (Voiceover by Cemre Necefbas, New School Drama)
DEVELOPED BY http://qaos.se in collaboration with http://www.nordicinvention.com
---