Unveiling Manli Travel Company
Vega, your sustainable pet
Ambivalence in Social Trust in China: Then and Now
Seweysewey Aye
---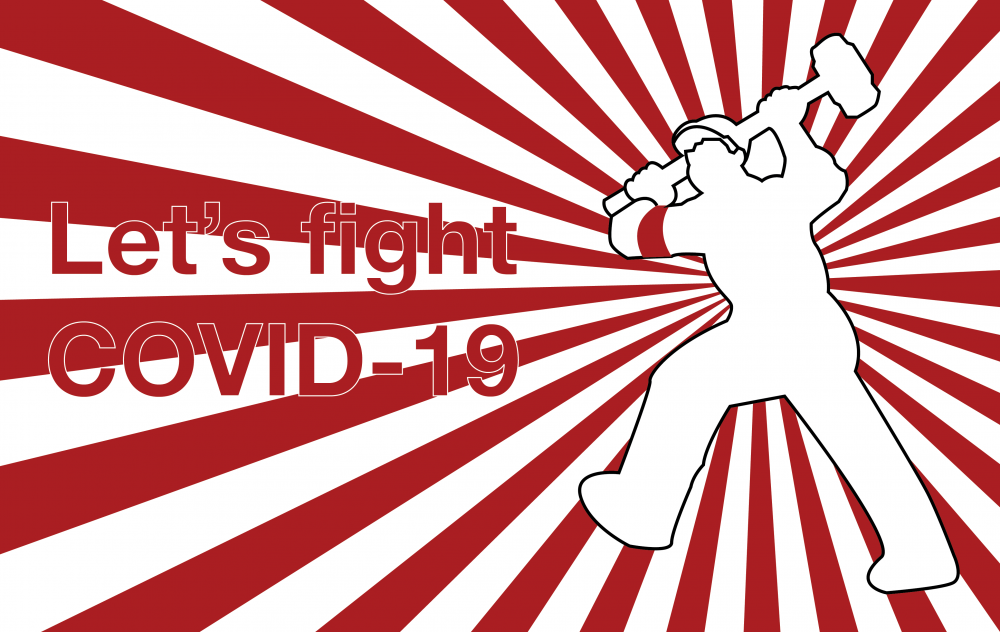 "We couldn't let people know that we had gold at home and we had to throw it away in the middle of the night," my grandma recounted how they prevented other people from thinking that we were the bourgeoisie during the cultural revolution, a political movement that was also known as Great Proletarian Cultural Revolution, dedicated to opposing bourgeoisie and improving proletariat in the country that lasted for ten years from 1966 to 1976.
If people were aware that we were the bourgeoisie with wealth, the rats would get us a confiscation and a struggle session, a public humiliation that forced you to admit supposed crimes. But in the eyes of red guards, they were the whistleblowers who were loyal to the Great Proletarian Cultural Revolution. As a millennial, I didn't know anything about the cultural revolution that my grandparents had suffered, and it seems that it's a part of Chinese history that people discuss unwillingly and begrudgingly. 
There were a lot of things out of control during that time. The bourgeoisie was not the only victim, but also the intellectuals, no matter if you were a scientist or author or artist. If you were one of them, you would be the target of a struggle session because of the Anti Four Old Moment, which stood for old thinking, old culture, old custom, and old habits. A lot of intellectual elites committed suicide since they used to be significantly respected. They couldn't endure the red guards insulting their dignity in the public since their academic success was completely destroyed along with all their books, calligraphies, and paintings burned down.
Undoubtedly, the cultural revolution is not only the most serious civil strife that suffered a setback in the development of the country but also caused severe destruction in social trust. According to people's autobiographies, a lot of authors revealed that they had betrayed their close friends and even family members during that dark period. To not trust anyone is the biggest lesson that Chinese families have learned from the ten-year catastrophe. 
In the middle of March 2020 in New York. My mom called me as she routinely did.
"Please be extremely careful and don't go outside, son. The situation of coronavirus in New York City is terrifying. It's the epicenter now!" 
We always discussed my quarantined life since the lockdown happened. She told me that one distant family's daughter was in a forced quarantine because she had a fever on the flight back to China from the U.S, although she was tested negative for coronavirus. 
"The girl's parents are crying every day, and they are afraid to tell anyone, even other relatives and close friends," my mom said. 
"I don't understand why they can't," I asked wonderingly. 
She said, "What you don't understand is the society with the sophisticated relationship." 
I didn't even know if she used the correct term when she mentioned "sophisticated relationship" but I felt that there was so much personal experience and observation behind that description. 
I asserted, "I wouldn't do that. If I tested positive, I would document my daily life and share it with all others, especially with the people who want to know how a patient gets through this." 
My mom kept silent for two seconds, took a deep breath, and kept talking with her earnestness, "You have been overseas too long. People don't want others to know that they and their family members have this kind of disease because people around them will be appalled and even disgusted in China." 
I responded, "If we are disgusted by ourselves, how do we expect others to not be disgusted by us?" 
"You may be right," my mom said.
During the fight against the coronavirus in China, the neighborhood committee also plays a very important role in this battle against the virus. Considering how large and dense the Chinese population is in each city, each neighborhood committee had to call every family whose ancestral hometown was recorded as Wuhan, where the virus was discovered, checking if they had relatives coming to visit them during the Spring Festival. Some of the most common questions asked were: Are there any relatives or friends coming to visit you from Wuhan? Have you been to Wuhan in the past? Do you have any plans to go to Wuhan in the future? If you did have people from Wuhan visiting you in the past, the neighborhood committee would report you to the authority, which would then send community workers to your home to do a body temperature test and keep records periodically. 
If there was one person who tested positive in a building, the entire community would be notified which unit number this person lived in, where this person had been and when this person started having symptoms comprehensively. Then the disease control operators would come to their apartment and spray alcohol all over the place, even in the hallway. If the person didn't cooperate with the authority, the community workers would force the person to do so. This entire process seemed very dramatic, but we all knew the purpose of it was to ensure safety in the community. Although most of the suspected patients who had similar symptoms to the coronavirus would obey the order, for the uncooperative individuals, this treatment seemed like public humiliation.
The recollection that was echoed by this entire process had been referred to as the cultural revolution. Kinship, friendship, and love have been confronted with the crisis of trust again. The treatment of the bourgeoisie, the people's enemy 60 years ago, was somehow reflected in the way people carrying the coronavirus were dealt with. What didn't change is the red recognition. Red guards used to have a "little red book" titled the Quotations from Chairman Mao Tse-tung in their hand to show their loyalty and determination. In 2020, the community workers still have a red ribbon worn on their arm as recognition of power, informing people that they can enforce orders if they don't wear a mask or don't conform to the appropriate conduct. 
After China successfully overcame the pandemic in March, the neighborhood committees shifted their attention to a new group of people who were coming back to China from other countries. A lot of international students have had to make a decision about whether to return home or stay overseas. Their parents believed they would have a higher chance to get the virus if they stayed overseas because compared with the Chinese government, the U.S government didn't take action seriously against the coronavirus. However, if they chose to go back to China, they would be in mandatory quarantine for 14 days before they could go back home. Surprisingly, people in their communities would blame them and their families, who supported them coming back, for putting their community at risk again. 
I suddenly understood what my mom meant by "the society with the sophisticated relationship." The family didn't want to talk about their daughter not only because they didn't want to get strange peer pressure, but also to protect their child. The sophisticated relationship may not be the best term to describe the social bond in China, but I assume that a lot of people live under the pressure of social vigilance because of the mutual interest that has to be protected. 
While people unite to overcome this difficult time, should we also be thinking about how we can protect the social bond? The community workers and volunteers who took body temperatures and forced people to wear masks, should not be compared to the red guards from six decades ago. Instead, the community workers should hold a valued position that solidifies the social trust in people.
From the perspective of my generation, I still can't decode the sophisticated relationship as fluently as my parents and grandparents did onto their peers. As time goes by, and I hope the newer generations aren't influenced by the older generation's explanation of the sophisticated relationship in society but give more trust, encouragement, and tolerance to their neighborhoods.
Back to Top