A two-channel art film about a tongue-in-cheek cautionary tale about the standardization and generalization of society today: a fictional social structure categorizes people by only two fruits, Apple and Banana. J, an Apple Man, has a secret: calling apple banana and banana apple gives J immense pleasure. However, J does not talk about it with others, thinking that it is bound to be criticized by others in this dichotomous society.
J has been living an ordinary life until one day; J got a contact lens that can recognize the identity of others but also can reveal their inner secrets. J only needs to close his right eye to see people's secrets under the social identity. After putting them on, J found out that people around had the same Illusions and sneaky "boundary crossing" behaviors as J did. However, they could not mention them in regular social conversations since their social roles limited them.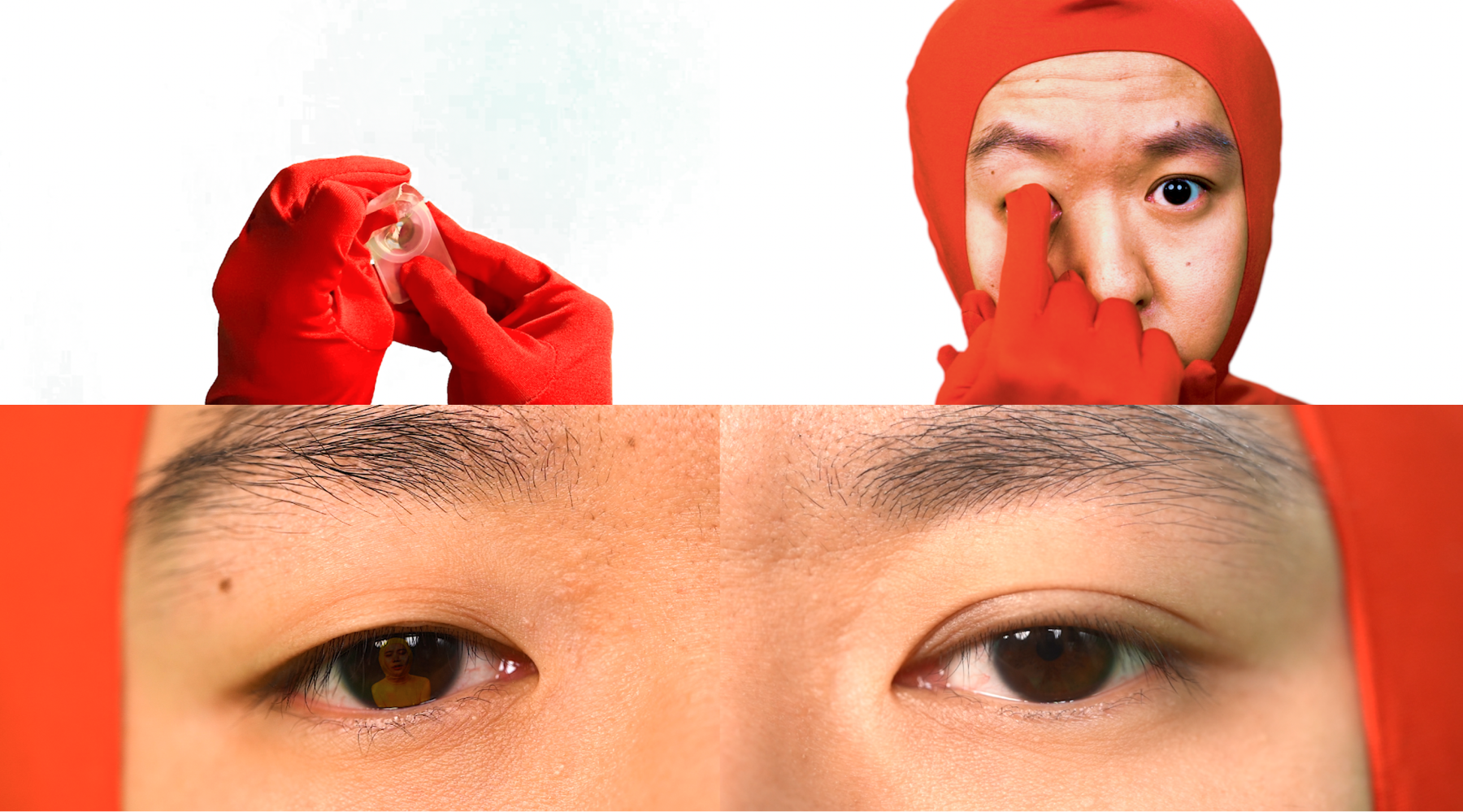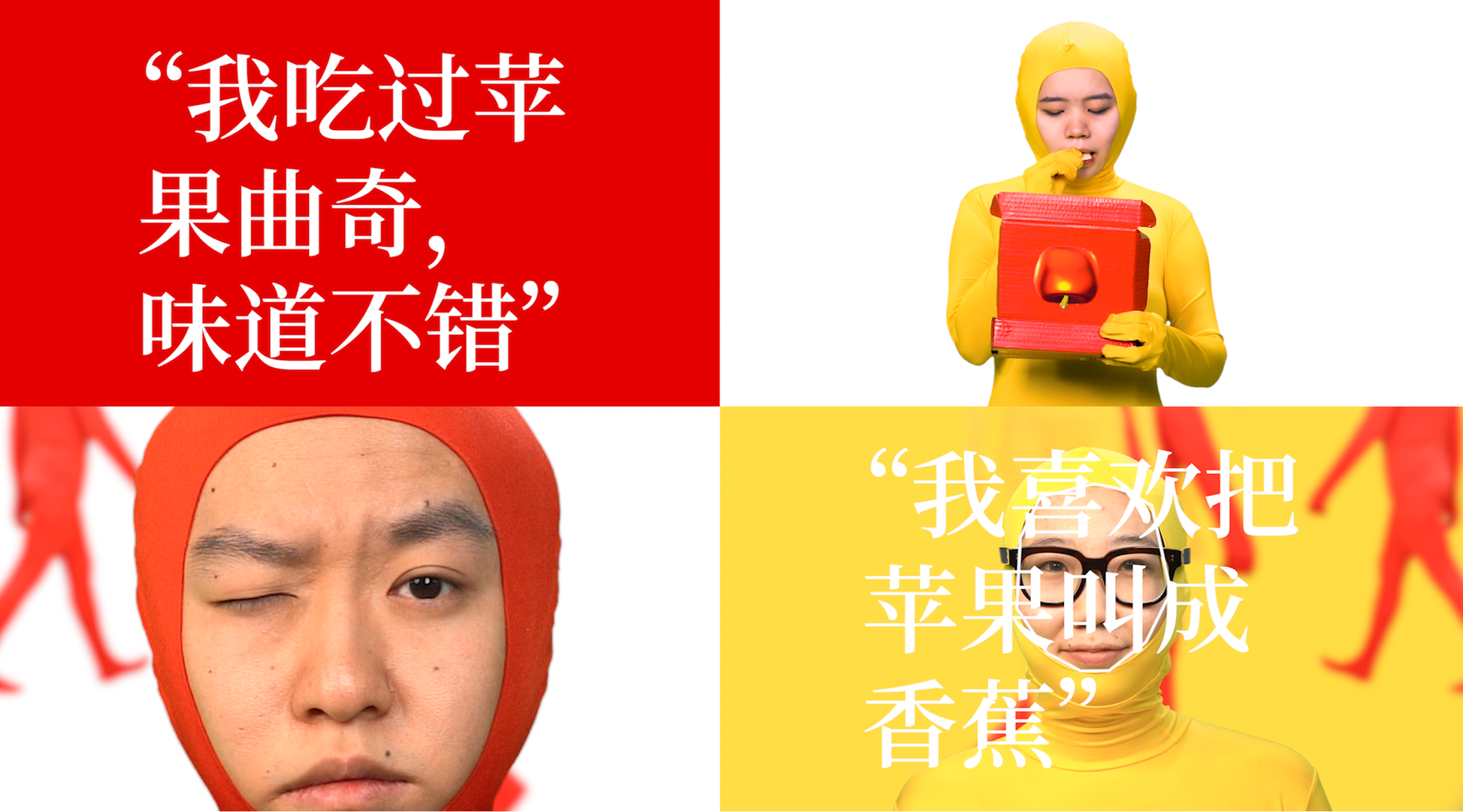 Since the structural core of the typical modern society was formed in Western Europe in the 18th century, the first and foremost point is the social rule: "Generality," which is dedicated to the standardization, programming, and generalization of all units of society. The modern social system assigns different social roles to people and typifies them to manage the development of social order in a structured and disciplined way.
The definition of identity gradually equates with the person's role in society. Our inner world is also a decisive factor in defining who I am. However, our tendency to be willing to share these inner worlds with others is diminishing. It is more consistent with this efficiency-based social mechanism to keep communication between individuals only on the surface.
The darkness of the identity-recognizable contact lens serves as an antidote to naive techno-utopianism. This fictional social structure can stimulate people to reveal their social labels and have an inner self-based communication.
Behind the scene