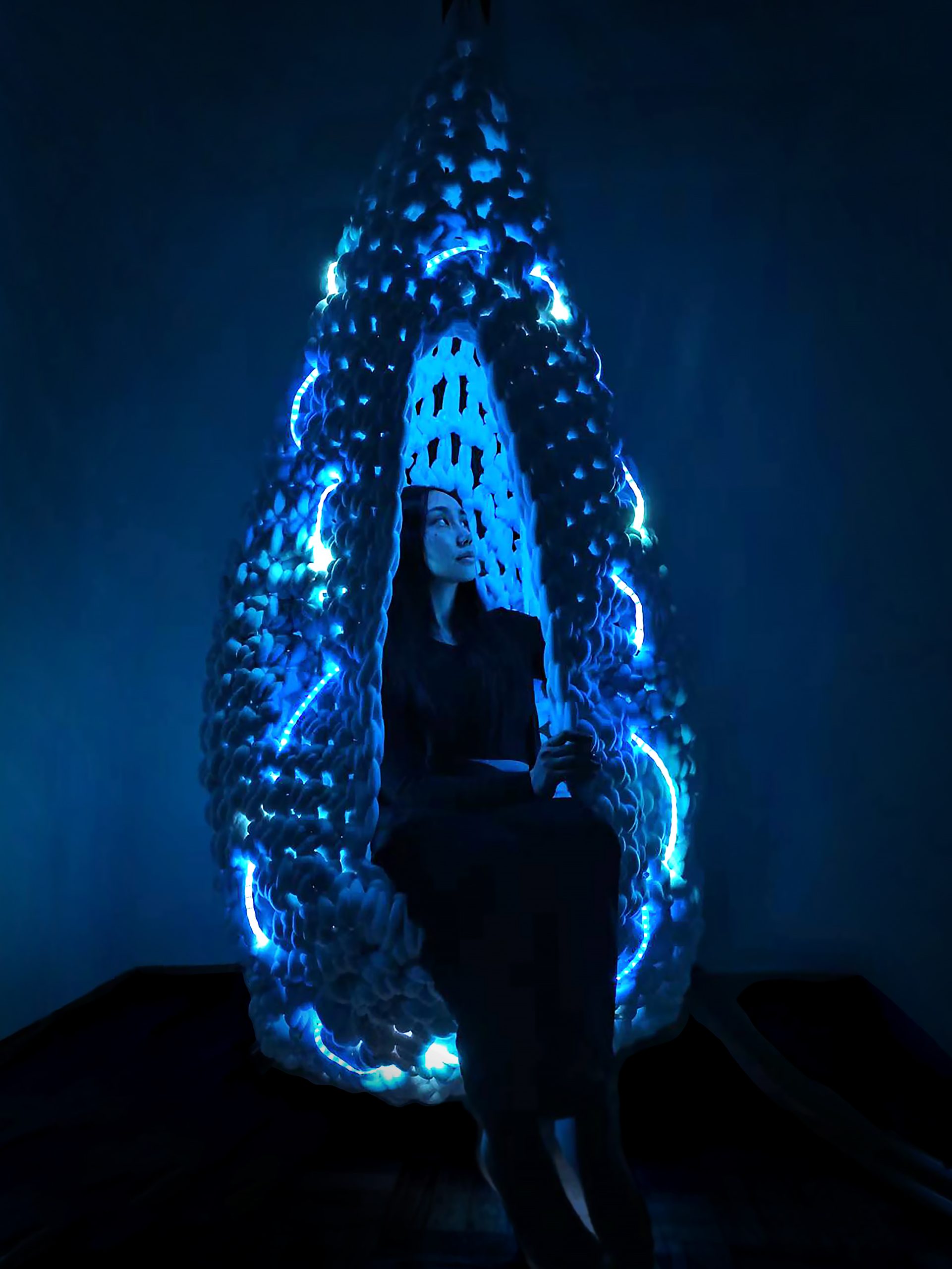 Cloud 9 is an interactive hanging chair that provides a private, immersive and multi-sensorial space for audiences to revive from challenges in life.
The metropolitan environment can be overwhelming with hectic lifestyle and endless stress – sometimes we just need a pause to take a break from life.
Cloud 9 integrates interactive light and sound, to create a visual, audial, and tactile therapeutic experience for the audience, who could gain tranquil mentality and relax the soul in peace – like being in a cloud.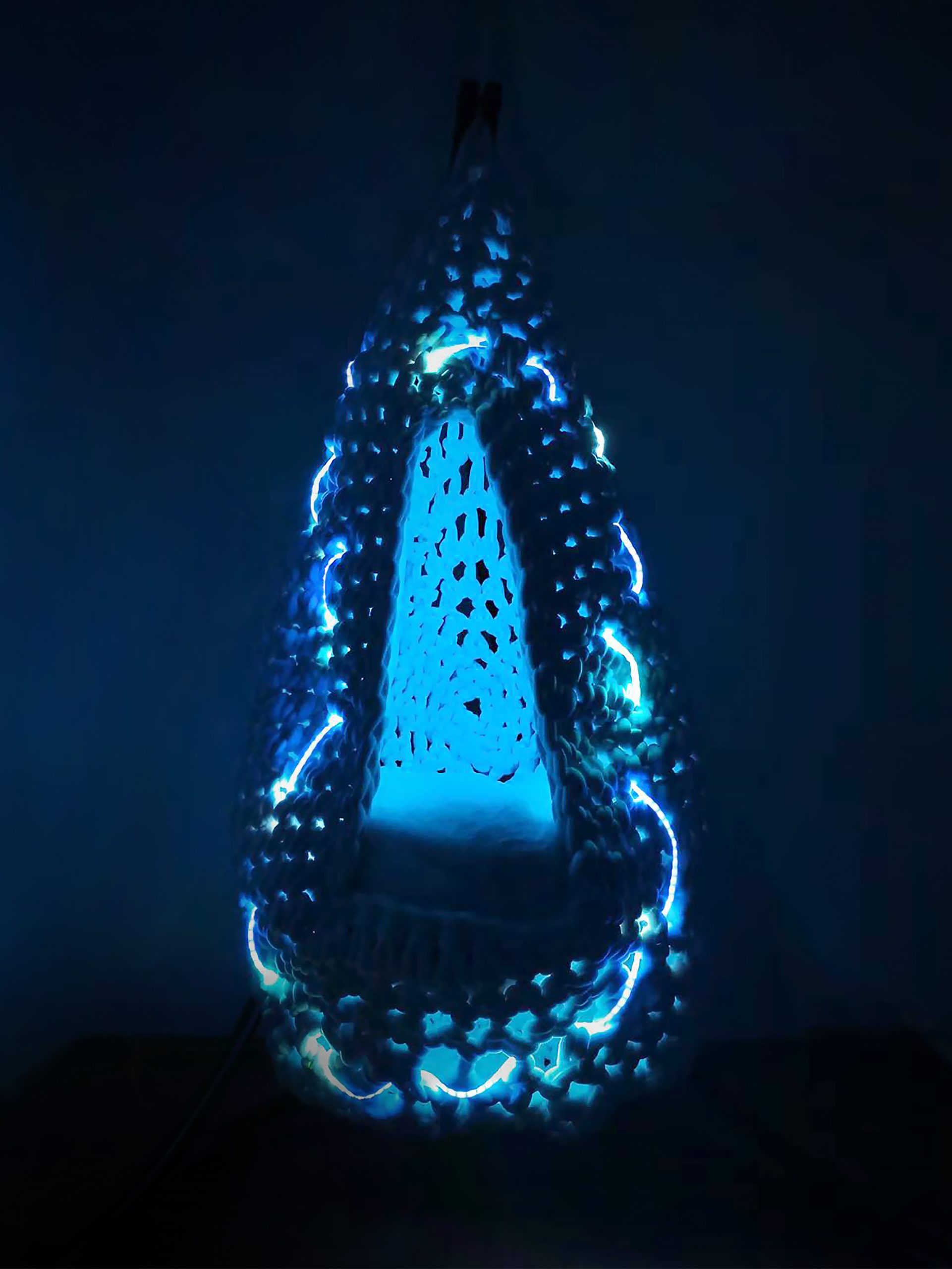 The form of Cloud 9 is inspired by the cocoon of the Urodidae Moth, representing the motif of a caterpillar, who must pass through the cocoon stage to become a butterfly, and signifying the hope that the audience can revive like a butterfly after taking a good break in Cloud 9.
The interior of Cloud 9 is soft, with soft, bouncy cloud-shaped cushion on the bottom and the back, for the audience's comfortable physical experience as well as the mental relaxation.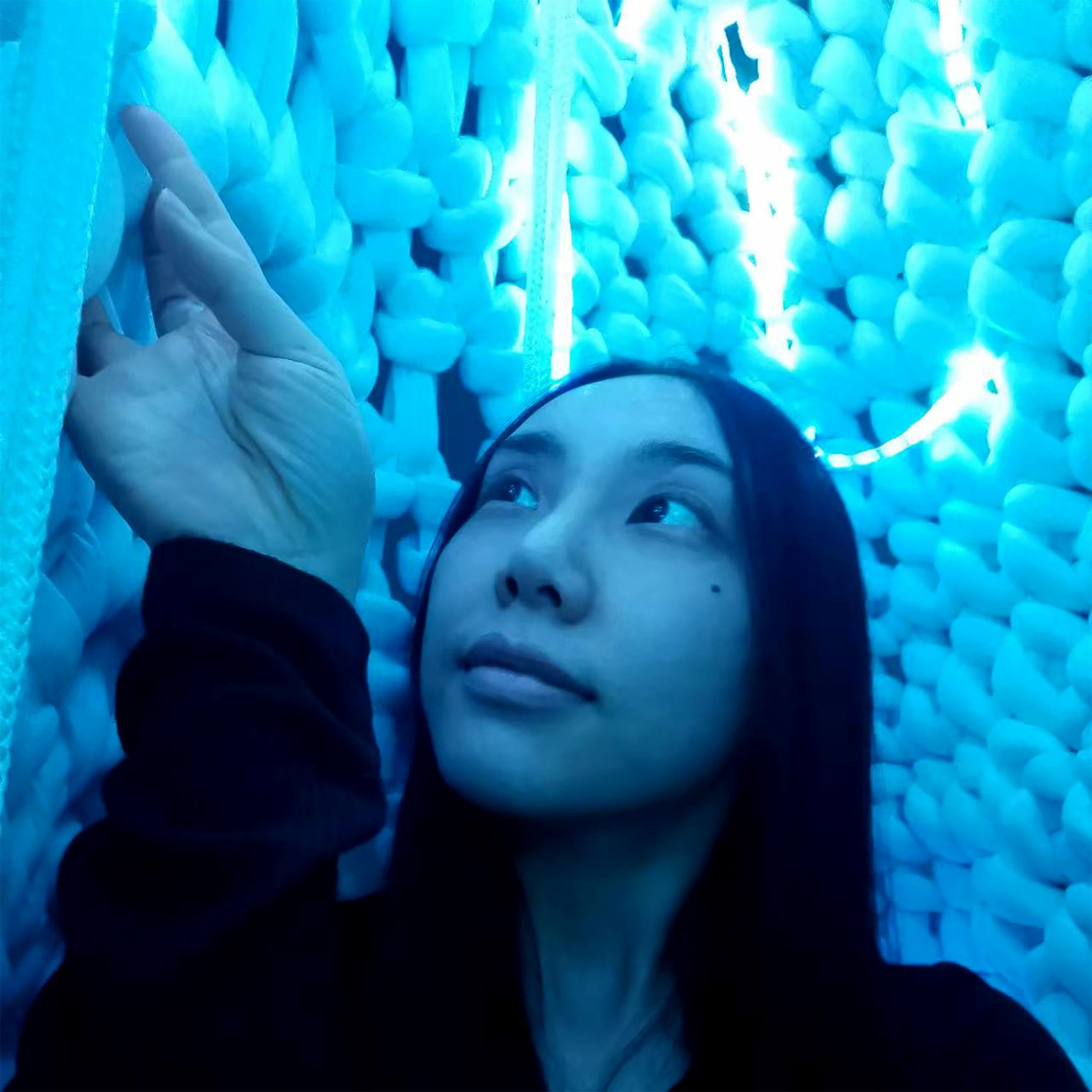 Special thanks to Jiyeon Choi (G) as the project model.