Calm currents is an immersive and transformative experience where visitors can feel a moment of pause and let go of worry.
Concept Statement
A new media art project which aims to create a safe space for participants to tap into their own intuitive flow and have the opportunity to connect with their unique energy through sound, movement, and light.
We provide a calming environment, where visitors can take a moment to pause and release anxiety with the use of vibrations as a method of sound therapy, to deepen the meditative state, reduce anxiety and calm the nervous system. The water reflections surrounding you create a soothing visual experience, which can help you focus attention inward to feel more grounded. As the platform lights up with your movement you will perhaps feel seen by your own self in the moment.
Light, water, sound, and vibrations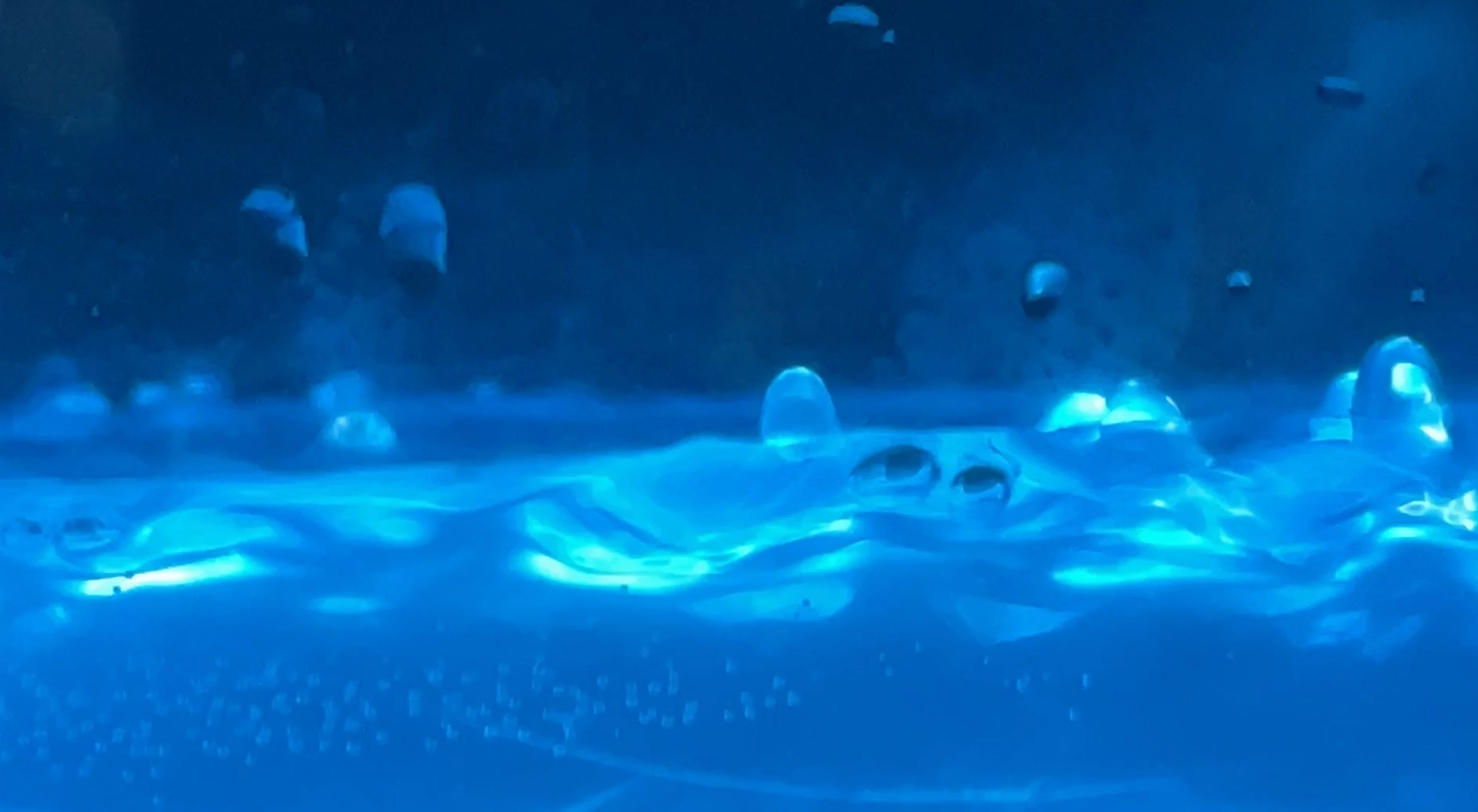 Intended Outcome