Hands-on Health kits are a set of "press-and-play" educational tools created to teach children with visual impairments between the age of 12 and 14 about anatomy and physiology in the context of sexual health and well-being. Understanding how your body works is an important step in feeling safe and comfortable about the changes that bodies go through during adolescence.
Since it is not possible to use images, diagrams and other visual aids while teaching children with visual impairments, it is important that they get a sense of space about the internal anatomy through the learning experience created by these tools. This is why, the Hands-on Health tools provide a set of organ-shaped puzzle pieces to be assemble in their appropriate place with the help of a guided audio and tactile interface.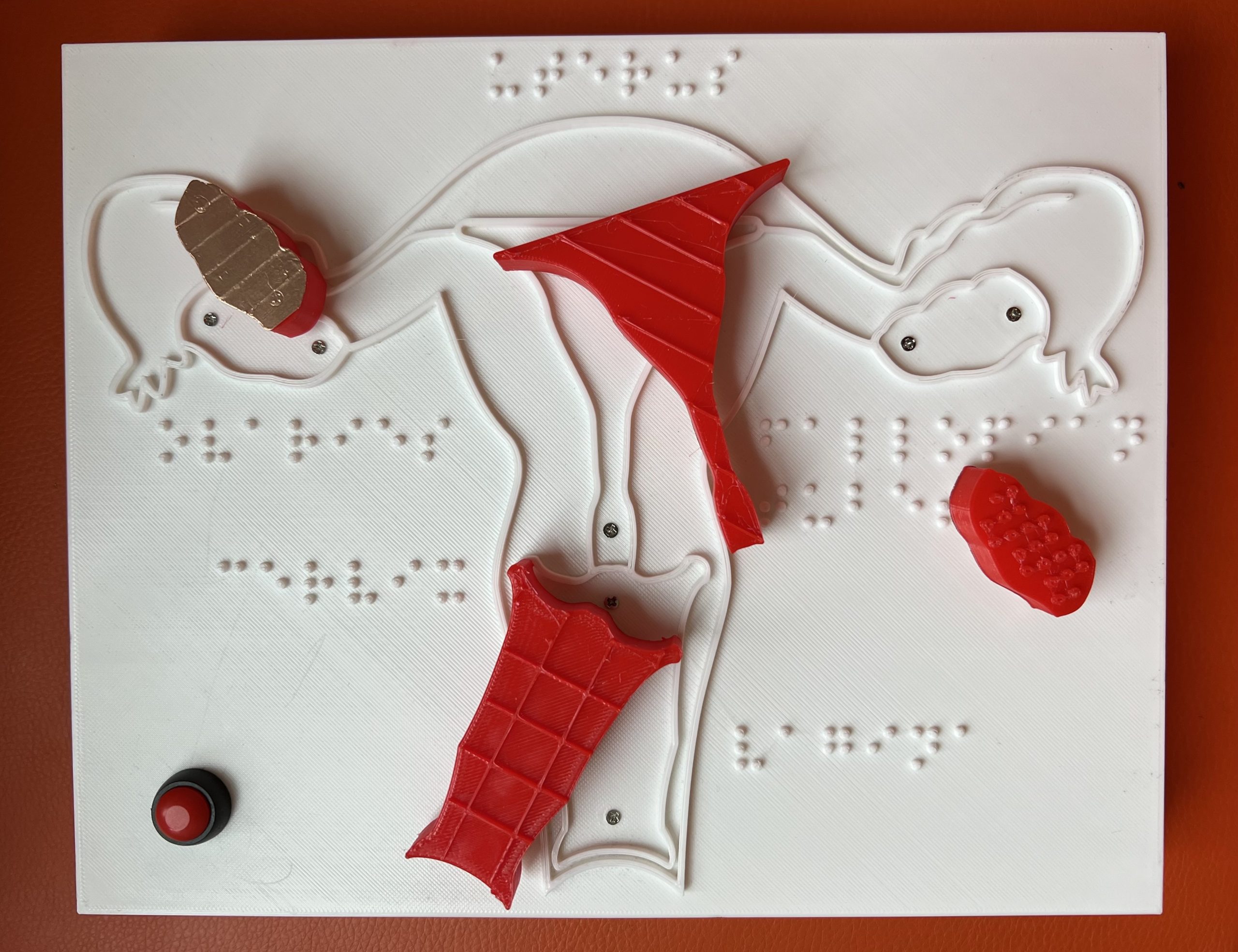 How It Works?
The children receive the pieces and the base of one anatomical system at a time. The base has raised outlines to be able to feel and follow the shapes of each organ. It also has braille text labels for each organ.
Any audio output device like a speaker or headphones can be connected to the jack on the side using a 3.5mm auxiliary cables.
Once the red button is pressed, the experience will start with an audio introduction that guides them to the first organ. As they place each organ, the audio will give an explanation about the functions of that organ and guide them to the next one, thus giving a detailed overview of each anatomical system.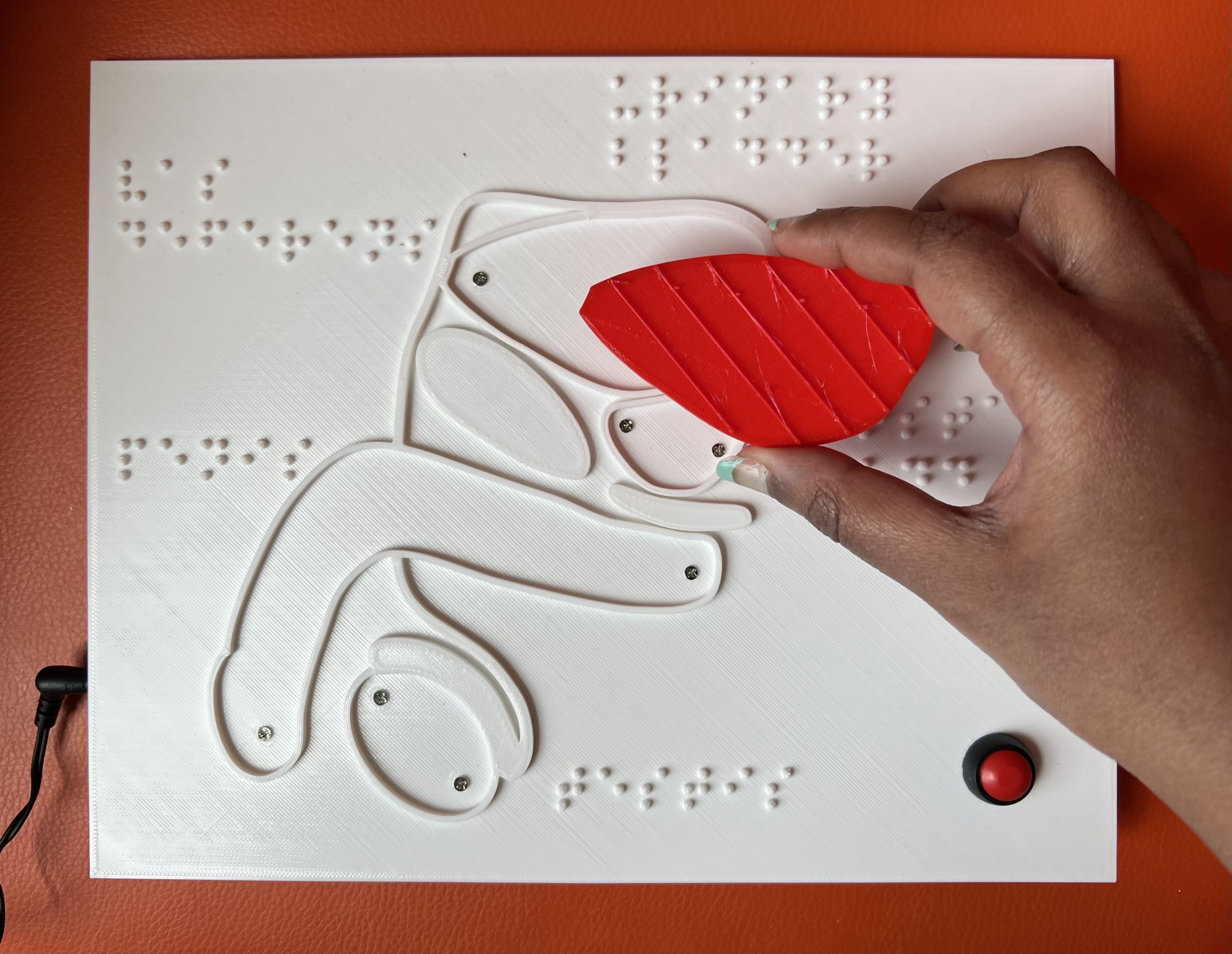 The kit uses bright red color pieces for a high contrast with the white base, making it suitable for children with low-vision. The different textures on each piece are for easy differentiation of each piece.
The Future
Hands-on Health kits can be expanded to create educational tools for different anatomical systems to help children with visual impairments learn about human biology. With slight modifications, they can be also used to help teach children with other learning needs.
This project completed in collaboration with Jnana Prabodhini's Institute of Psychology in Pune City, India, as a part of their "Olakh Sparshachi"(Introduction to Touch) movement. This movement helps children between the ages of 7 and 14 to learn and understand sexual health, privacy, adolescence, reproduction, sexual abuse, consent, and safety.