In the Dark is an experience built upon my childhood memories and closely tied to the fear of darkness and the unknown. It tackles the horror theme in an immersive and visceral manner that capitalizes on virtual reality's ability to generate believable visuals along with spatial audio effects. The full experience of In the Dark requires a VR headset and controllers, a pair of headphones as well as a set of physical props, which include a twin bed and a side table. In the Dark aims to bring my audience back to their childhood nights and let them re-experience that fear of darkness as their adult selves. Besides the obvious entertainment value that may be commonplace in traditional horror video games, this journey will be an exciting opportunity for them to rediscover a once overwhelming emotion that has been long lost or buried under their consciousness.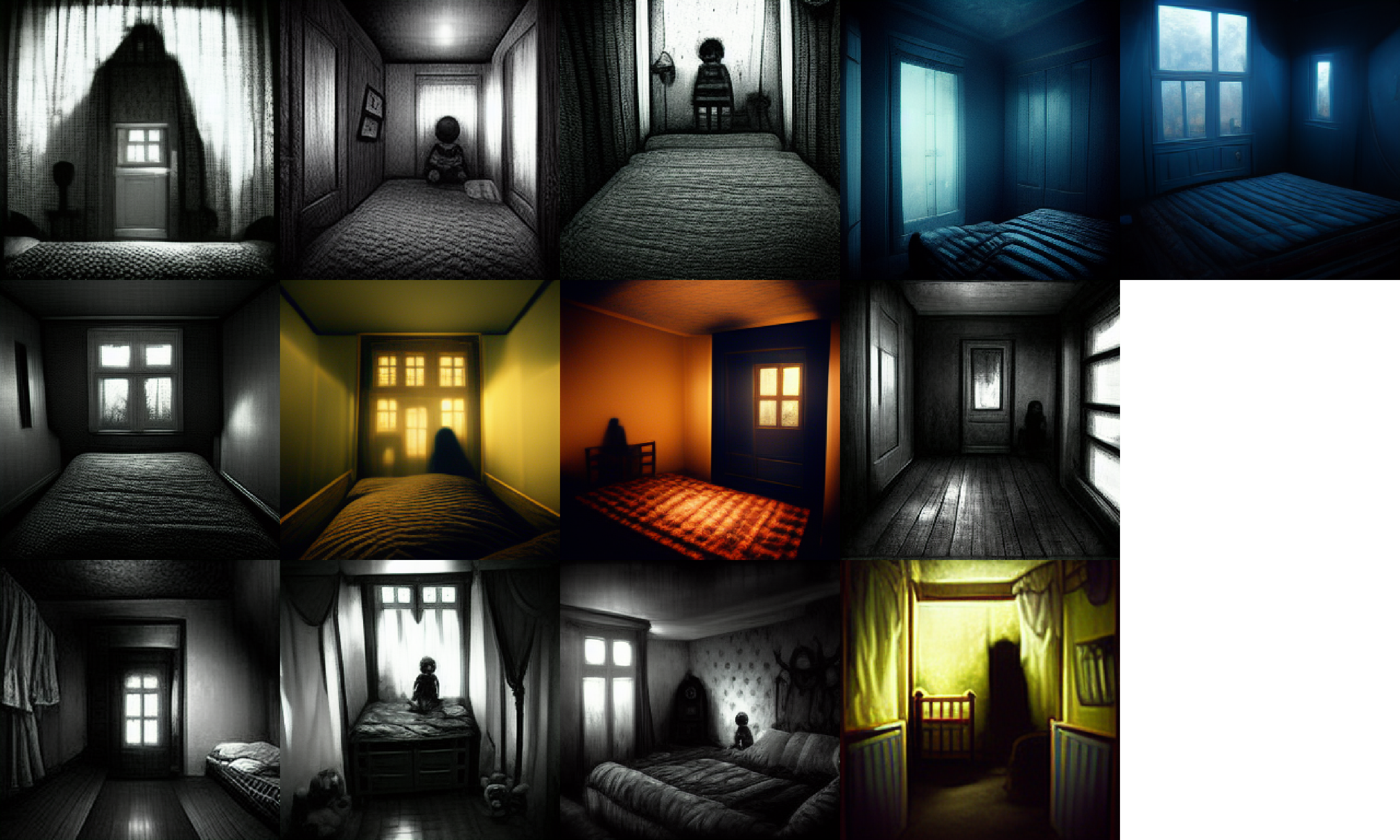 A Short Story…
"Please let me sleep," I whisper softly to myself, my voice barely audible in the silent room. My eyes are wide open, staring straight ahead, and my body is tightly curled under the safety of my comforter.
"Please let me sleep," I continue to repeat, my gaze fixed on the dark, ominous shadow lurking under my desk. The moonlight is too weak to penetrate the darkness, leaving the area under my desk shrouded in impenetrable shadows.
Desperately, I try to focus, to see more clearly what lies within the shadow. But as I gaze, I realize that it is not just a shadow. There is something inside of it, a cloud of dark mist that seems to be whirling, growing, and spreading.
A chill runs down my spine, and I grip the edge of my comforter tighter, desperately trying to find comfort in its warmth. The fear that grips me is almost overwhelming, and I want nothing more than to shout out and wake my parents, to have them come and turn on the light, to banish the darkness and the fear it brings.
But I know that I can't call out. The memory of my father's angry outburst still haunts me, a traumatic experience that has left me alone in my fear. When I had tried to call for help before, my father had erupted in fury, his voice like thunder as he yelled at me.
"Stop this nonsense! There's no ghost or monster in your room! Don't make me come and give you a good smacking!"
And so I remain silent, my palms damp with sweat, my fingers cramping from the tight grip I have on the comforter. Yet my gaze remains fixed on the shadow, my eyes never leaving the darkness.I am all alone in my fear, a child lost in the night. Another sleepless night awaits me, as I pray for the first rays of dawn to come.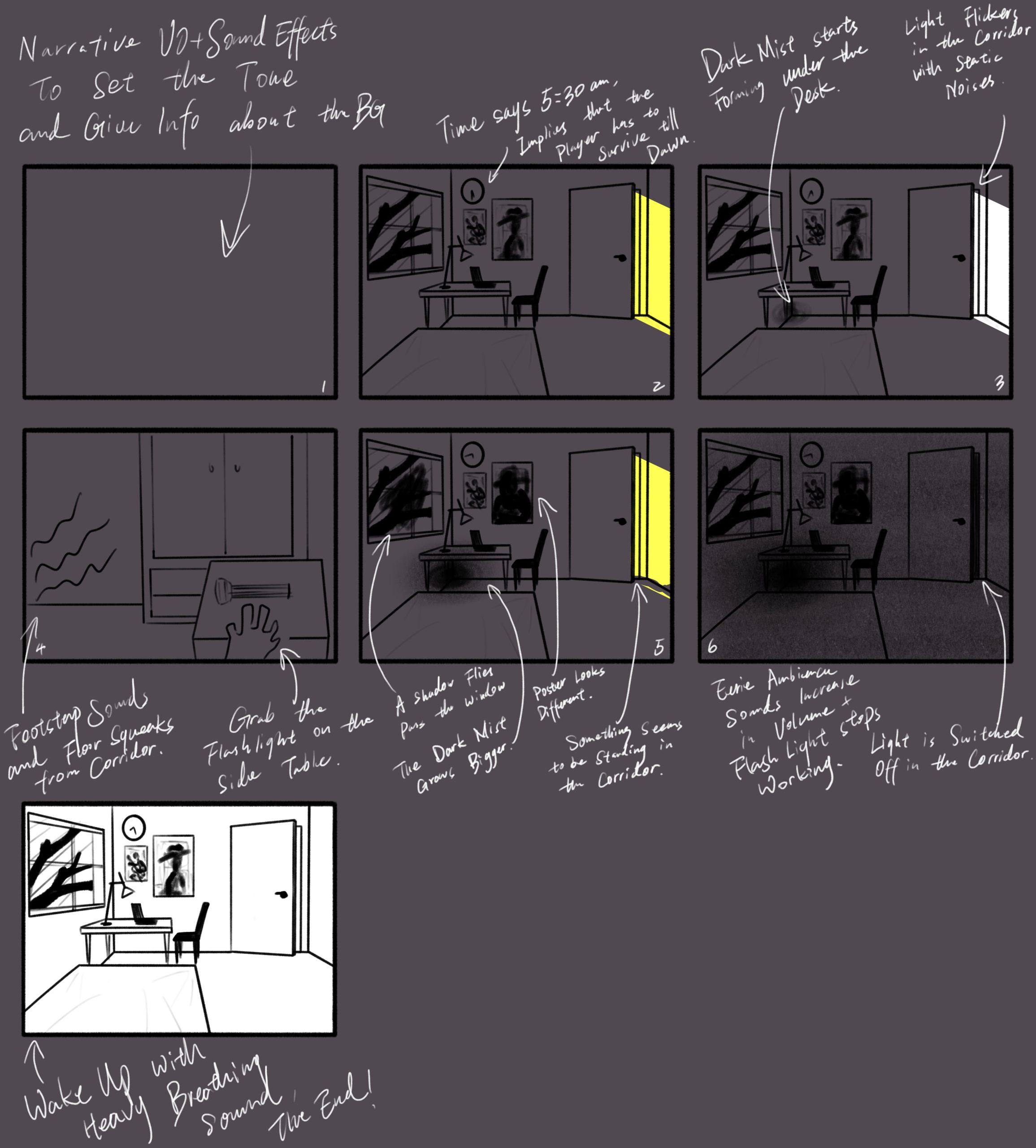 I recall experiencing fear of the dark during my childhood. I was often plagued with thoughts of a monster hiding under my bed or in the shadows of my room when I was alone at night. Despite my parents' reassurances that no such monster existed, I was unable to shake off my fear. The vivid memories of that dark room where I spent most of my childhood nights and the fear that came with it remain with me to this day. However, I am unable to experience the terror in the same vivid way I once did.
A few years ago, I had a conversation with my grandmother about my fear of the dark. To my surprise, she revealed that she still experienced the fear, even in her seventies. However, as she grew older, her fear of darkness and ghostly things gradually evolved into the fear of actual, physical intruders. This revelation piqued my interest, as the fear of darkness is so prevalent among children, but it seems to fade away naturally as people age. I wonder if this is really the case here. Do adults forget those spooky, nightmarish creatures, or do they simply lose belief in the supernatural? And might there be a way to bring them back to those relatively innocent, but still unsettling distant fears?
Then, a challenge derived from an in-class conversation with Professor John Sharp. He shared that as a child, he always had an irrational fear of mountains being cut in half. He couldn't comprehensively explain why that specific scene was terrifying, which seemed to relate to the irrational nature of many children being afraid of darkness. Although John no longer has that fear now, I asked him if the fear could be brought back if I recreated that scene from his imagination in a truly visceral way. He answered with positive ambiguity, which excited me so much because I became hopeful to believe it would be possible.
In my opinion, the fear of darkness does not entirely disappear as we grow up, but instead, it becomes buried more deeply in our consciousness as we mature psychologically. For this reason, I aim to explore ways to tap into this underlying emotion in adults. Through a combination of narratives, sounds, and visuals, I aim to recreate a horrifying atmosphere to trigger a fear of darkness and the unknown. By immersing themselves in this experience, my audience will be brought back to their childhood memories and those restless nights.