LxAz is an app that provides user tours around the city based on their location.
The purpose of this project is to be educational and provide information about the tile history and motifs but also to provide a different experience while exploring the city of Lisbon.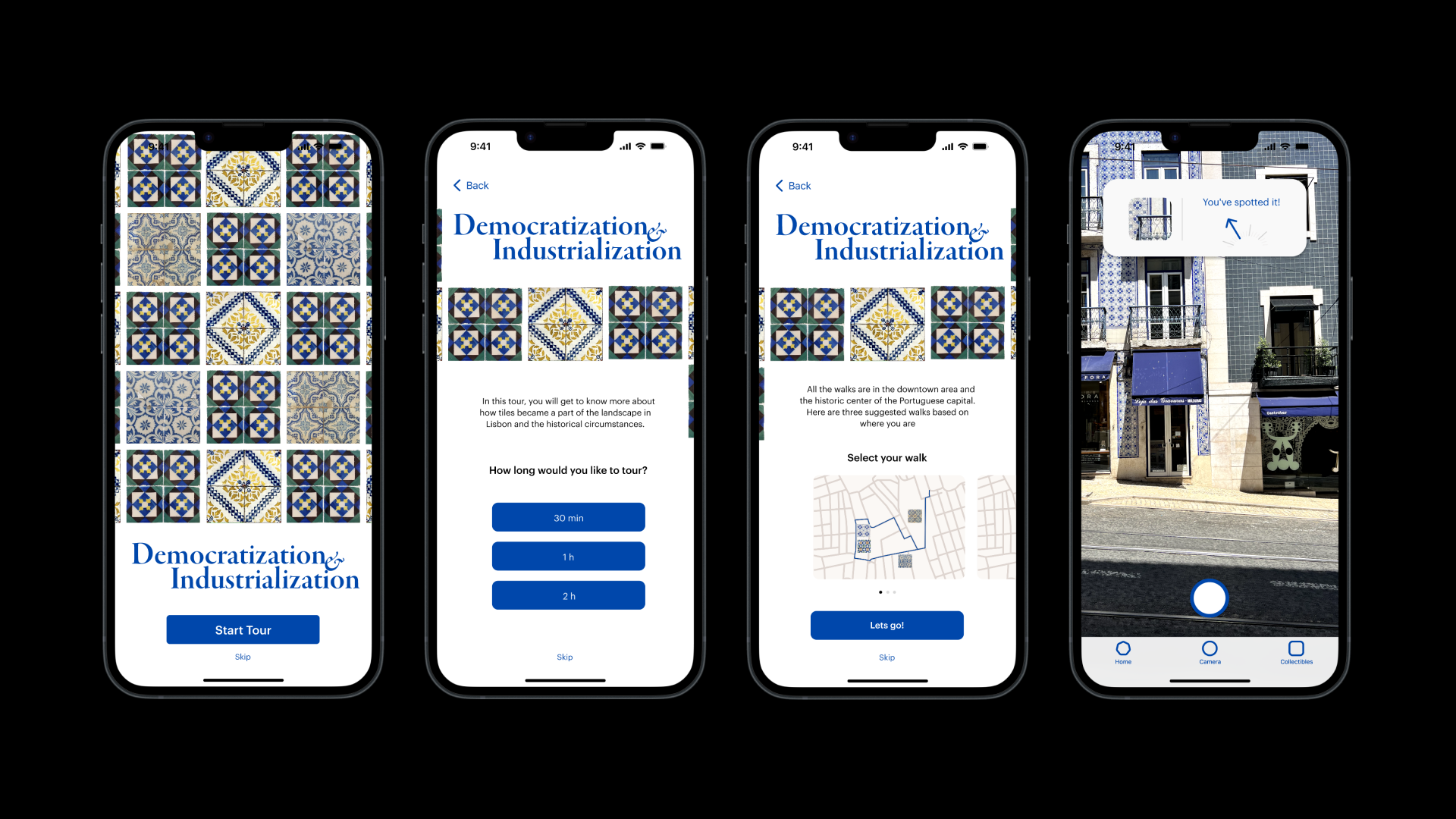 The Azulejo (Tile) has been present in Portuguese architecture, culture, and life since the 15th century. It became an art that not only had a decorative and architectural/functional purpose but was and still is a way to tell the history of the country. Following the inspirations of the art movements of the time and patterns seen in other countries, it became part of Portugal's identity.
The name comes from the combining of Lixbõa (the antiquated spelling of the city) and Azulejo.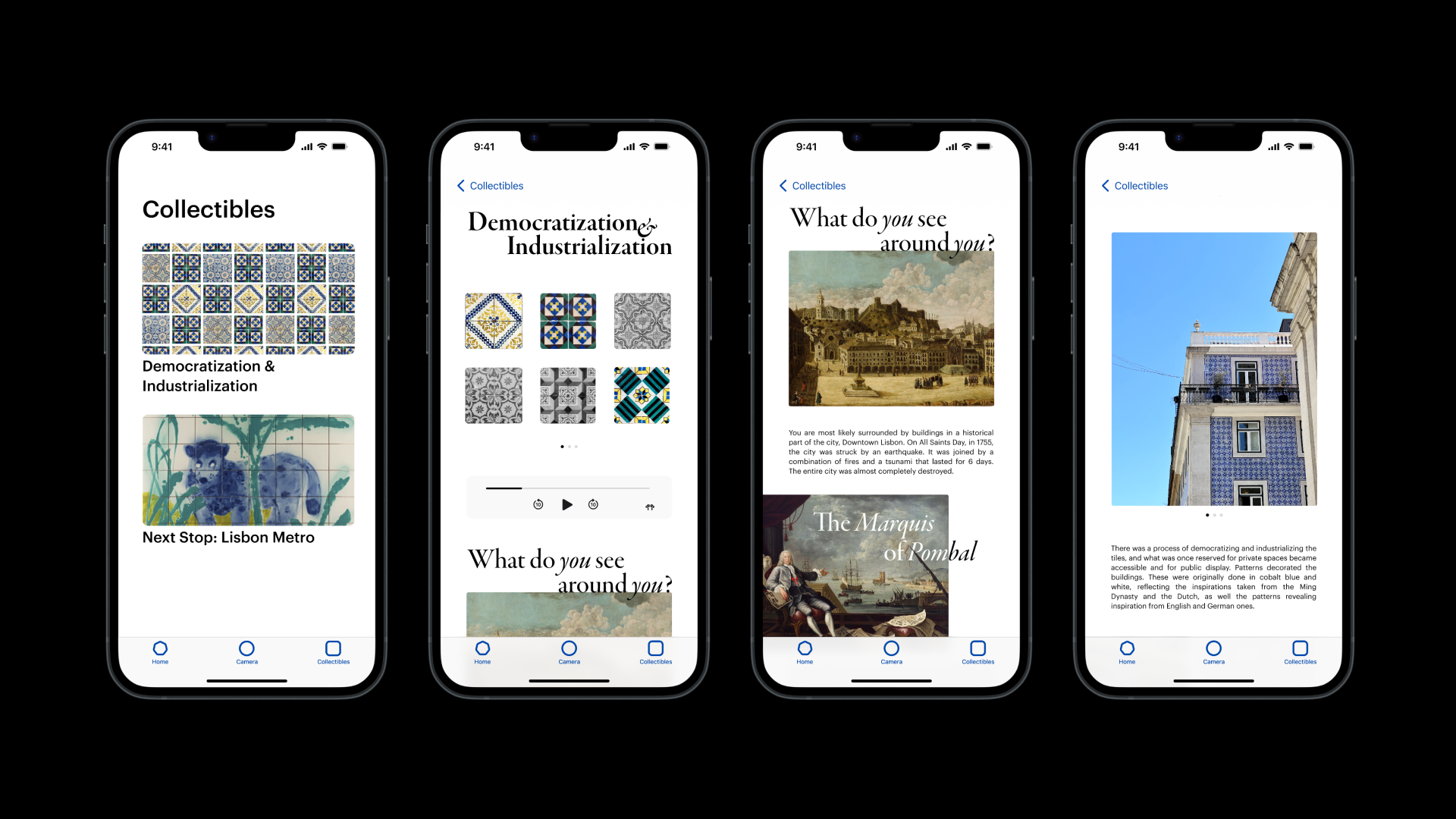 A notification shows up on the lock screen informing the user that there is a tour available on the location there in. Once the user decides to start the tour, they can pick the duration and walk. As tiles are collected, the users receive audio information and the tiles are saved on the "Collectibles". The users is guided by a compass and clues about what tile to look for.
The information received during the tour can be accessed posteriorly in both forms, audio and text.