Purrfect TV is a new form of cat toy that combines the best of both worlds: visual content and physical movement. While existing cat toys on the market only offer either visual stimulation or physical interaction, Purrfect TV creates a customizable and interactive experience that engages all of a cat's senses. This interactive toy features lifelike animations, arduino powered toy attachments, protective screen cover, attachable treats basket, and a feedback system. Purrfect TV addresses the issues of lack of feedback and interactivity in traditional cat TV, creating an immersive and enjoyable entertainment system that keeps cats engaged and entertained.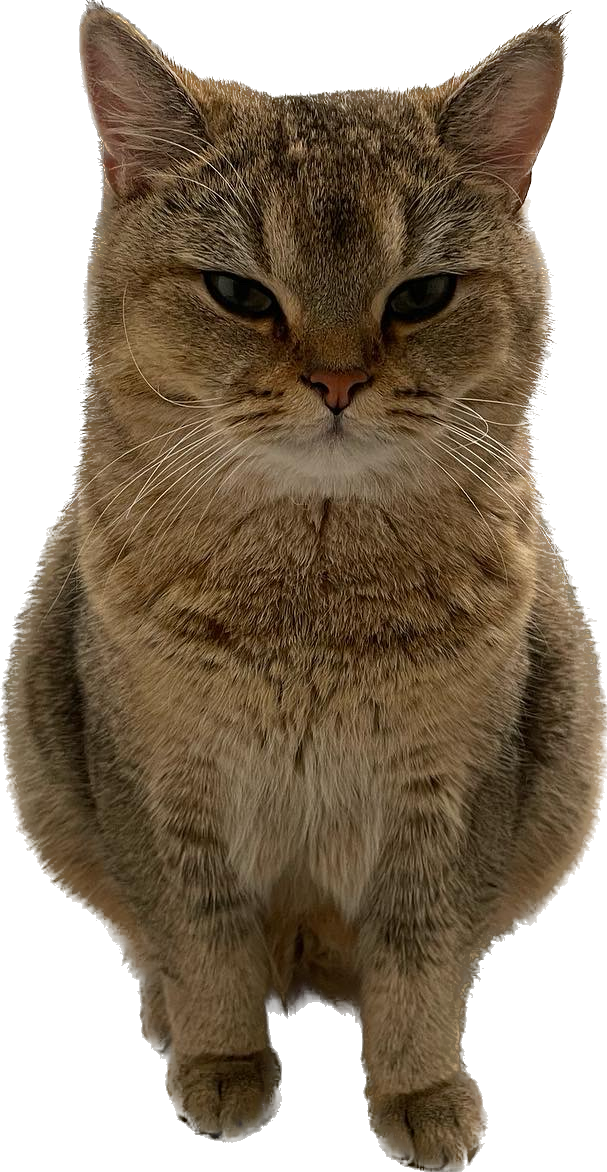 Meet Omu
This is my son Omu, my obsession, inspiration and the driving force behind Purrfect TV. He is playful, loving and bravely curious. Mostly curious about things that aren't designed for him to play with.
As a design student, I've explored numerous projects inspired by my cat but none specifically designed for him. This prompted me to create a cat toy all with the goal of diversifying Omu's playtime through technological innovation.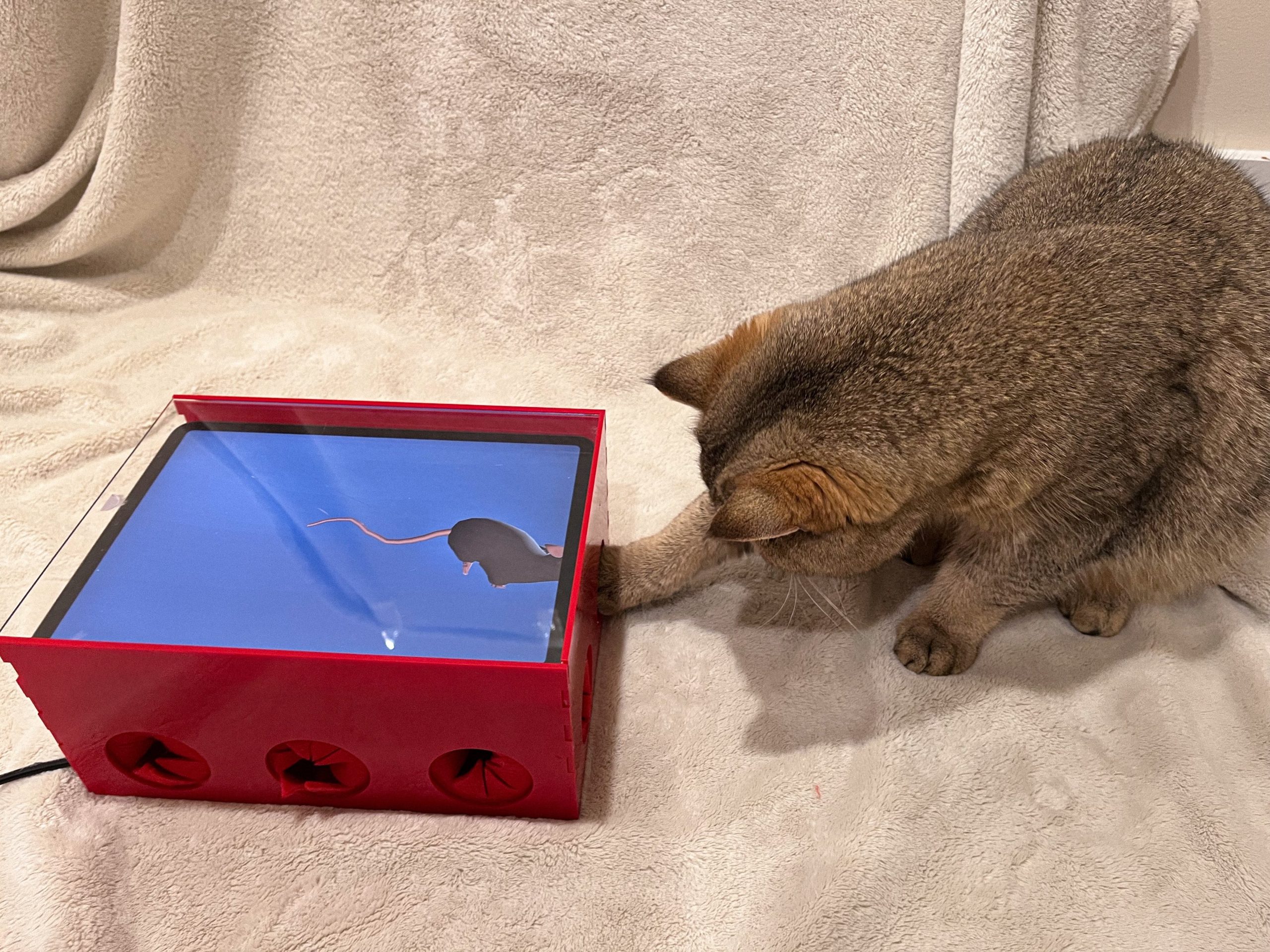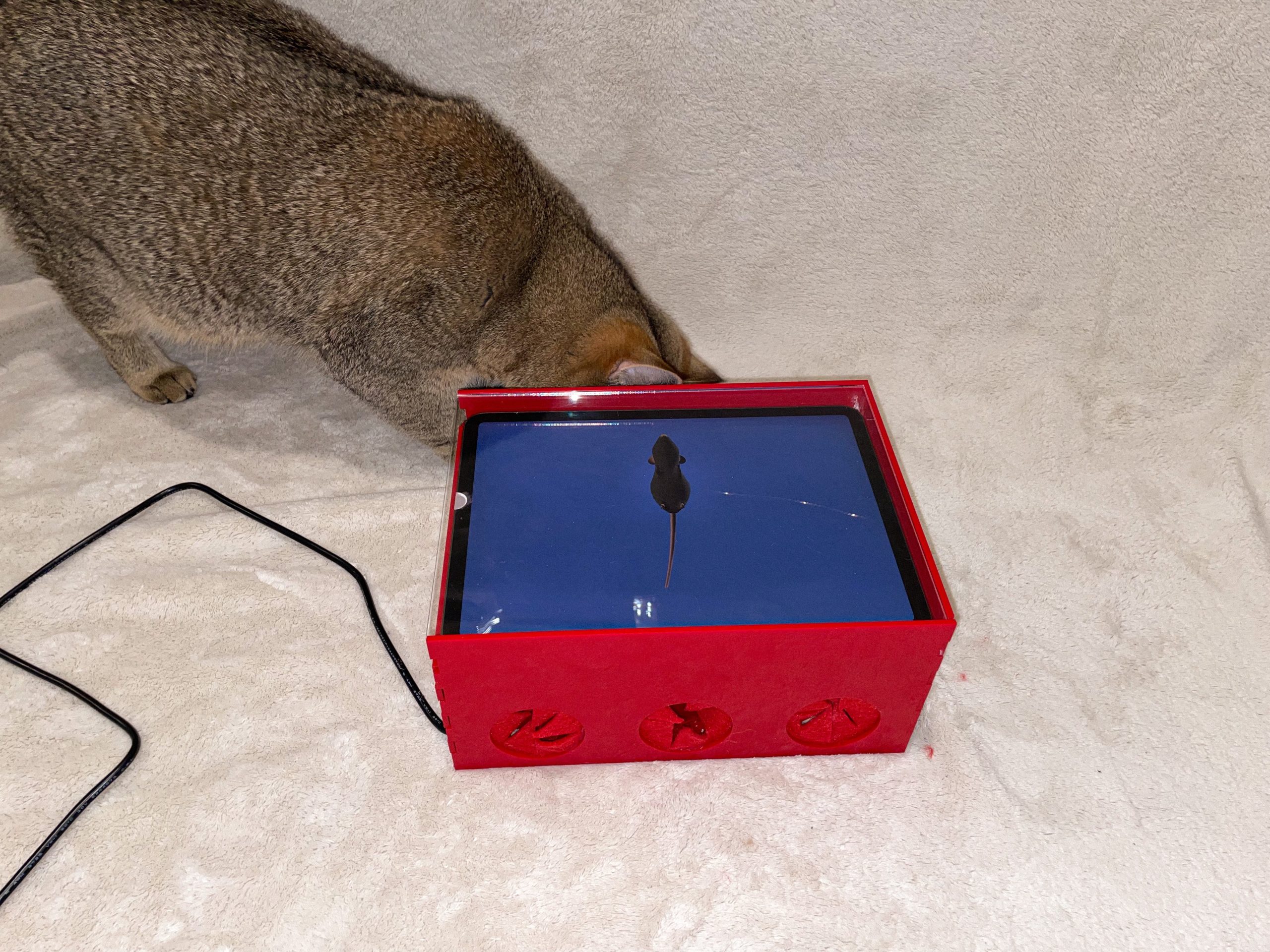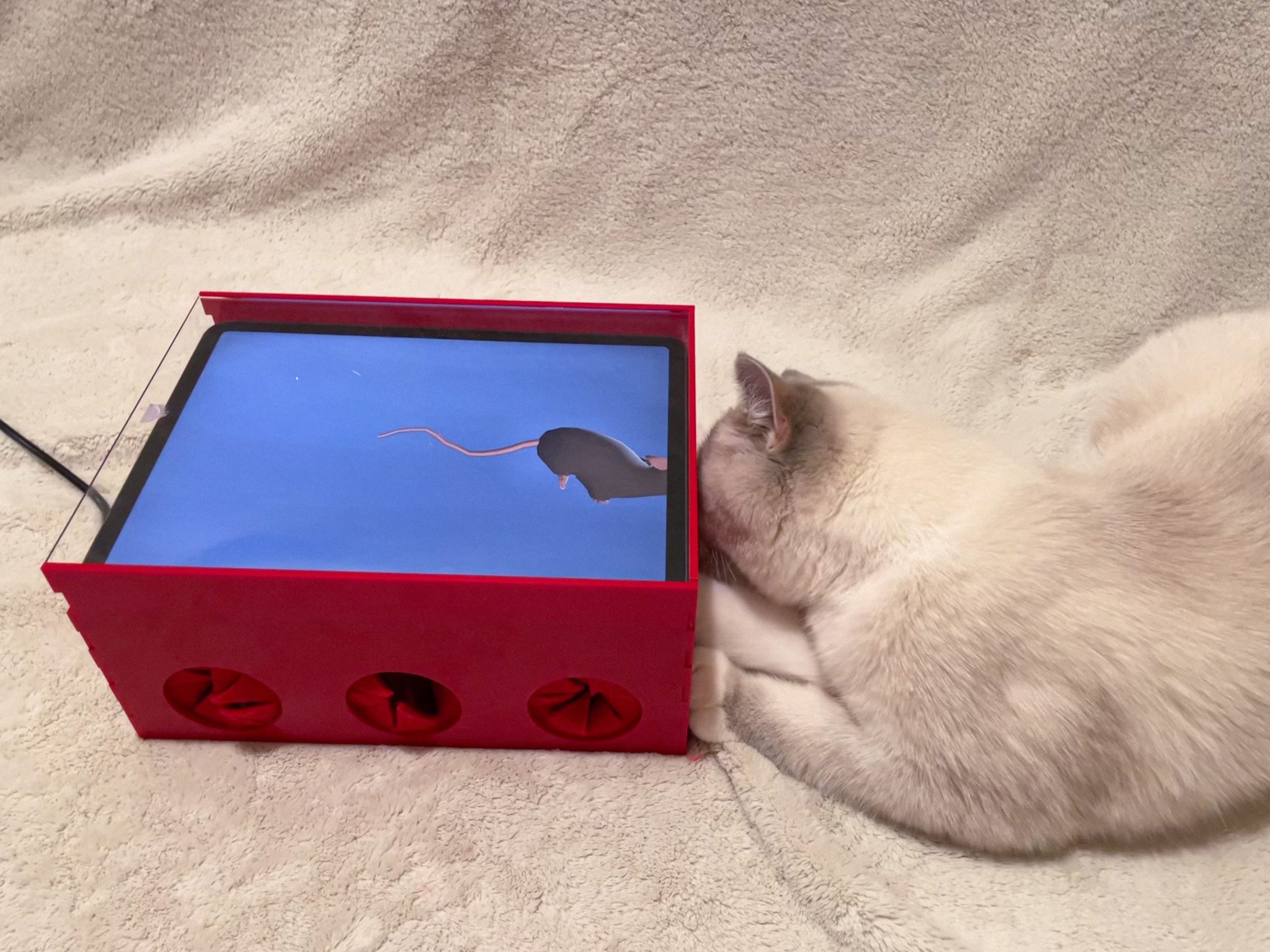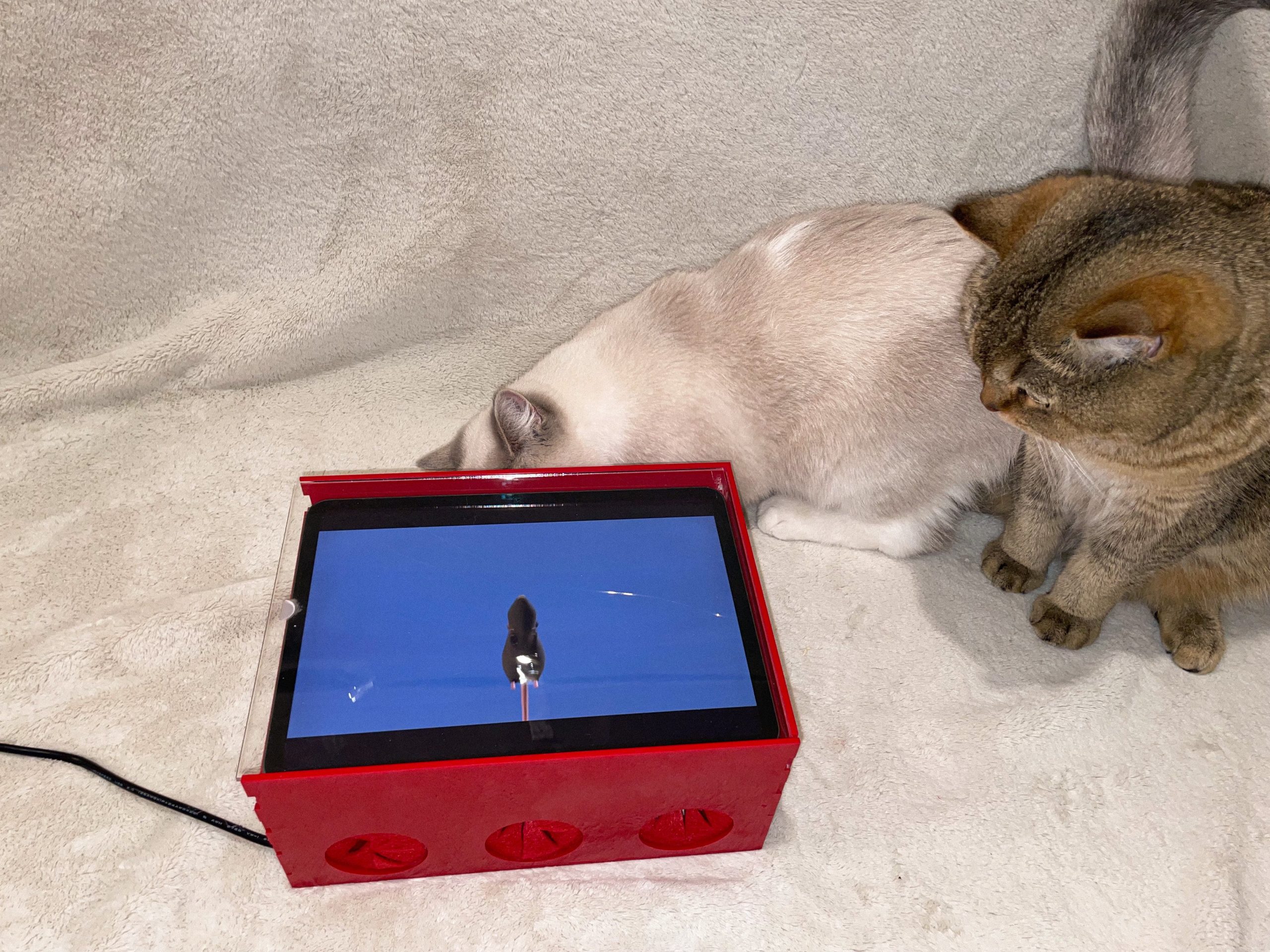 The Purrfect TV box is a sleek and stylish device that is designed with both functionality and ease of use. The laser-cut acrylic plastic material ensures durability and longevity, while also giving it a modern and minimalist aesthetic. The device slot and toy/treat compartments are perfectly sized, allowing for efficient use of space without any unnecessary bulky. Despite its compact size, the box provides ample space to switch in toy attachments and 10 paw sized holes for cats to interact and engage with. When it comes to choosing the right materials for the customizable cat TV toy, safety and functionality are top priorities. The acrylic plastic material is non-toxic, easy to clean, and does not attract excessive amounts of dust and cat fur. The treat dispenser is also made of a washable, food-safe plastic material that is ideal for preventing food crumb buildup and bacteria growth. Purrfect TV comes with a protective screen cover that prevents accidental damage to the device and ensures that your cat's viewing experience is uninterrupted. The cover is designed to prevent your cat from accidentally swiping away to another application or page, keeping them focused and engaged with the lifelike animation.
Purrfect TV includes a screen that displays visual content of mice running in various directions, and corresponding attachments on the top, left, down, and right sides of the device that move in sync with the visual content. The movement is controlled by an Arduino, allowing for a variety of movement patterns and sounds. For instance, when the mice is running towards the left of the screen, the servo on the left will be triggered, which will make the cats think that the prey is moving towards the left. This will create a more interactive and engaging viewing experience for the cats, as they will feel like they are actively participating in the chase.