As a multiplayer, cooperative game, Tridal advocates responsible land use. It reprioritizes current resources– forests, farms, urban land, etc. – using mechanics that shift thinking paradigms.
Tridal contains two representations as a browser based game and as a board game. They both present limitations and successes when it comes to the core themes of the piece: land use science, multiplayability and collaboration.
Tridal encourages players to explore potential futures through immersive gameplay and advocates for responsible land use planning and land cover change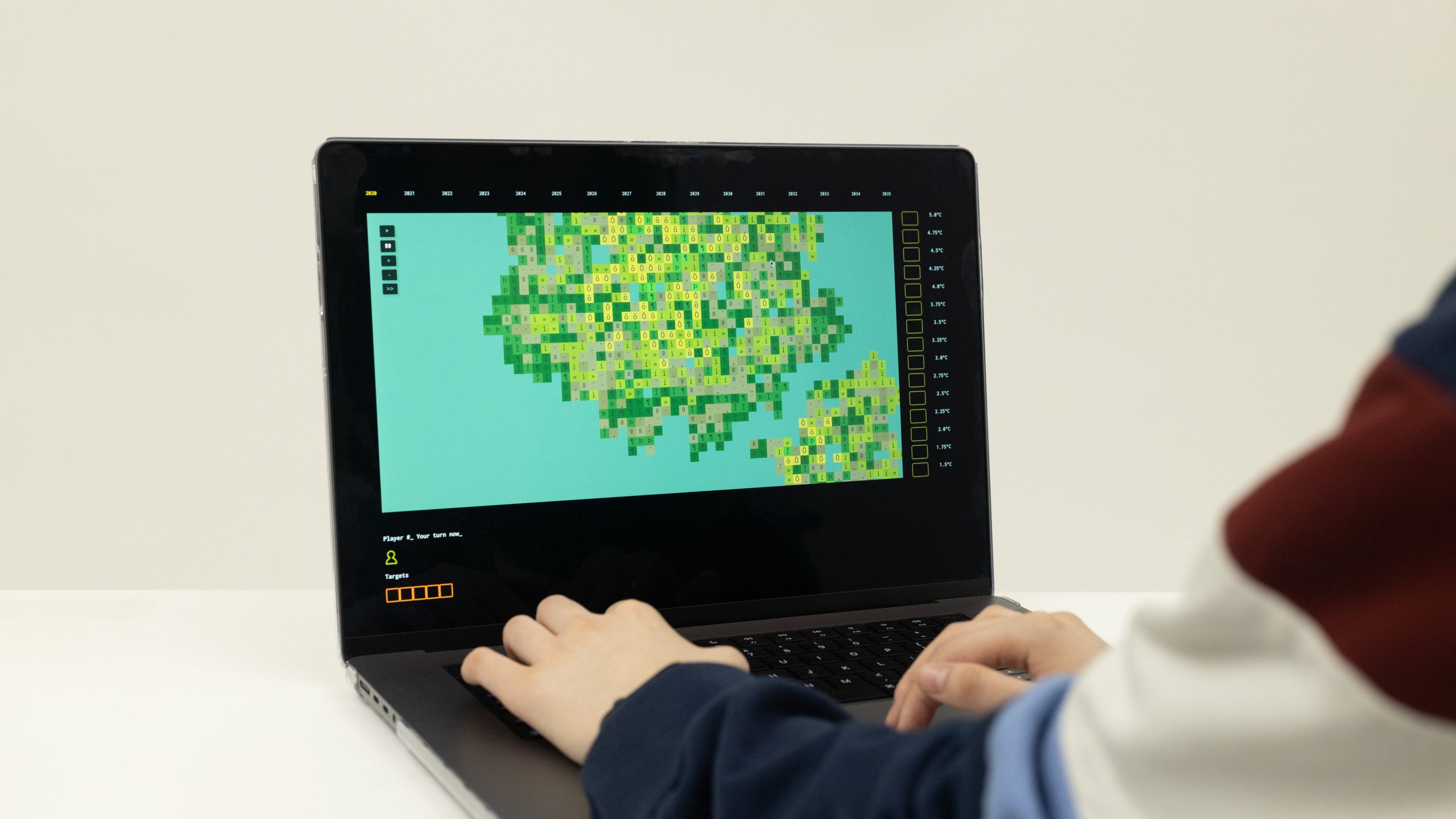 Four to five people can play Tridal together. It is a deliberate, turn-based game, allowing the players to make contemplative, strategic moves. As players alter the land to meet their targets, carbon emissions increase or decrease based on their actions.
Tridal is a creative and engaging way to learn about land use and climate change. Through collaborative gameplay, it encourages players to work together towards a common goal, while cultivating meaningful conversations about the climate crisis.
Ultimately, the game is a step towards prioritising collective action and equitable resource allocation.
Documentation -> tridal.xyz
Writing -> Tridal: Game Mechanics and Climate Science