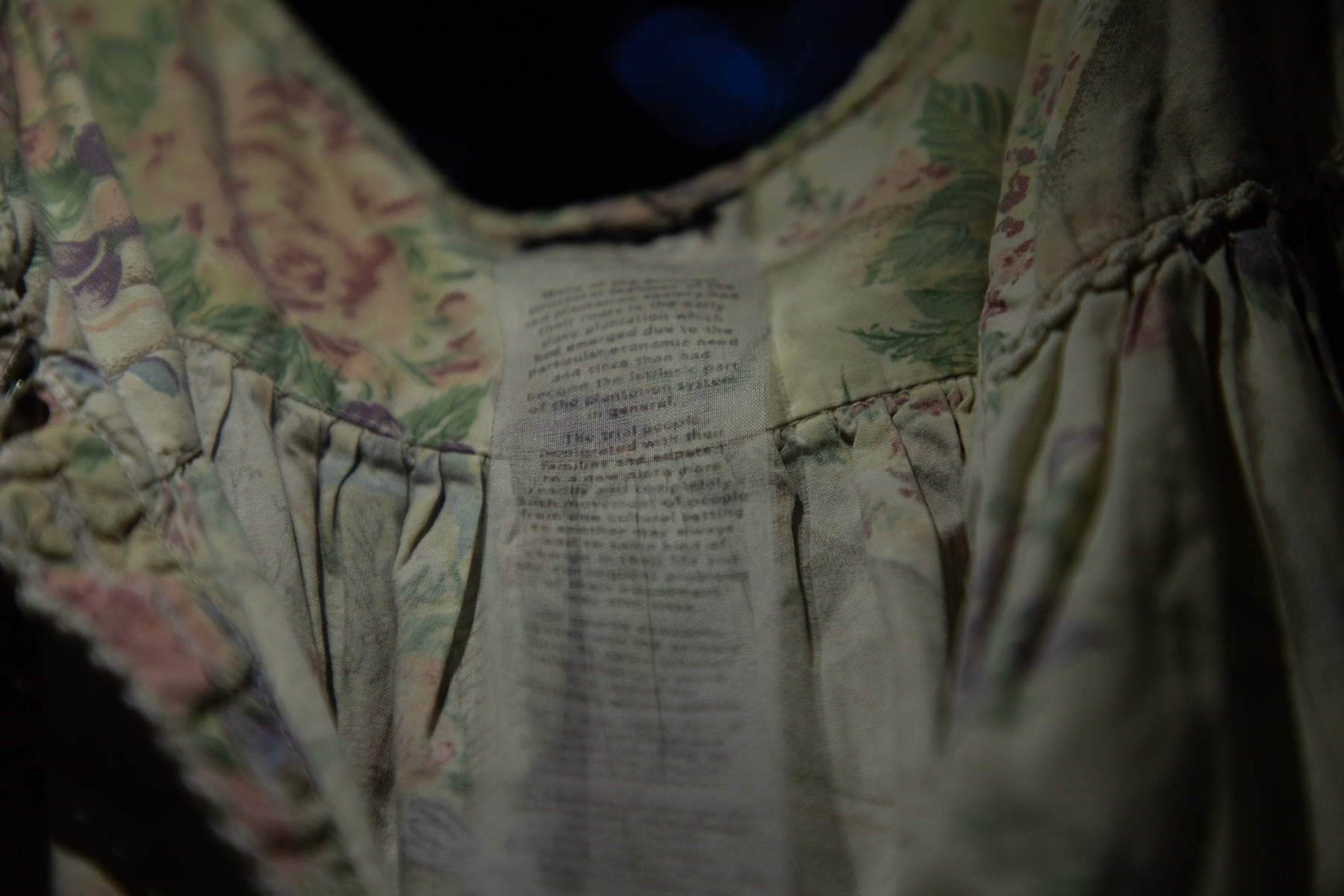 Concept Statement:
Un / Binding Re / Membering, the Earth Body, is an exploratory narrative that traces ghosts, rituals, and the process of becoming through a personal archive entangled with an academic archive. An audience encounters a series of ghosts stories shaped around Lipton tea in the form of an encounter with Sir Thomas Lipton, the creator of Lipton Tea, a personal diary recollecting an account of self-death, Lipton tea bags tethered to the memory of the Temperance Tea Party Movement, and a dress, mended with SCOBY skin, bound to a Care label reflecting gender dynamics on a Lipton tea plantation. As the ghost stories move through the objects they are attached to, the physical matter that pulled these energies together decomposes in a memorial entitled The Plantation brought me mother (and the acrylic house of Illusions).
The Plantation brought me mother (and the acrylic house of Illusions) is a response 'to the life that died so that I could call this into existence' inscribed on its transparent facade, a product of standardization and highly financialized consumerism. At the heart of this acrylic house, the labor of the Red Wriggler earthworms and soil mites becomes mainly invisible to an audience. Buried at the core are the biological remains of my Mother, a form of an agentic entity represented by a symbiotic culture of bacteria and yeast.
As matter and form entangle with history, are we aware of the multiple agents that have shaped it?