ELab Workshop: Talking About Culture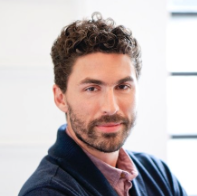 Monday, Feb 22nd: 6-8pm
The Bark Room 2 West 13th Street M101
Description: Is it too soon to talk about Culture? We think not.
In today's ever changing world, where most large organizations deal with issues of disruption and employee demotivation, startups are in a unique position crafting what some are already calling The Purpose Economy.
According to recent studies made by the Gallup Institute, less than 30% of working Americans feel engaged at work and yet only 40% know what their organization stands for. These may sound like distant concerns, but as startups scale their business, Culture is one key aspect often neglected.
The Elab is providing a workshop led by Gui Curi (Parsons MFA in Transdisciplinary Design program), where he will use a framework he tested within an organizational design firm and will help you identify and articulate the basic elements of a strong Culture that serve not only as a key marketable proposition inside-out, but also as an internal cultural compass. Gui will co-explore how organizational design can help shape today's innovative startups.
We strongly encourage you to attend this workshop as teams are key to the success of every venture.
—
Stay tuned to ELab news