Tonight – ELab fellows at the PARSONS FESTIVAL Opening Reception – 6-9PM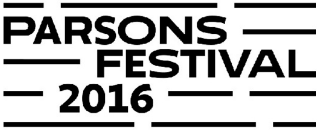 Tonight is the opening reception for the Parsons Festival at the Seaport, some of our Elab fellows will have products interfaces to test, why not come out and play? There will also be amazing installations from programs across Parsons. Hope to see you there!
The event will take place on the cobblestone pavements of historic Fulton Street on May 9 from 6-9PM in partnership with Seaport District. The May 9 opening party is free but guests are encouraged to RSVP online.
More information on the event here.
RSVP to the party here.
This exhibition showcases projects from Parsons School of Design ranging from product design, lighting design, fashion design, and strategic design and management concepts. Many projects were created in collaboration with industry partners.
About Parsons Festival
Parsons Festival is an annual series of art and design events in which cutting-edge student work is presented to the Parsons community and the public. The festival takes place at the end of each academic year and includes thesis exhibitions and critiques, thought-provoking public programs, interactive installations, gallery openings, workshops, and special events.
—
Stay tuned to more ELab news through ELab's social media pages